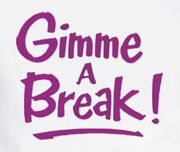 PREMISE OF THE SERIES

Gimme A Break! premiered on NBC from October 29, 1981, and aired its final episode on May 12, 1987. It was a sitcom that ran for a total of 6 seasons and consisted of 137 episodes.
The show centered on the lives of the Kanisky Family in Glenlawn, CA, headed by Carl (Dolph Sweet), the widowed Chief of Police in town. Prior to the pilot episode, Carl's ex wife, Margaret (Hoffman) Kanisky, suddenly died of cancer on September 6, 1981, having asked her good friend Nell Harper (Nell Carter) to help Carl raise her three daughters, Katie Kanisky (Kari Michaelsen), the eldest and most uncontrollable with her dating life, Julie Kanisky (Lauri Hendler), the middle child bookworm who couldn't get dates with jocks, and Samantha (Lara Jill Miller), the youngest, who was mostly a tomboy and loved playing baseball and hated boys.

SEASON 1 (1981-1982)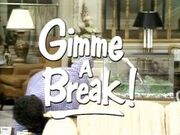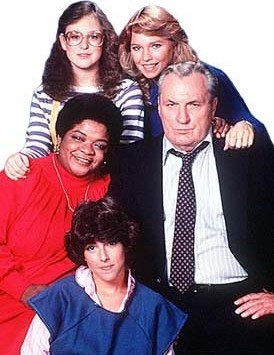 During the first season of the show, storylines mostly dealt with the family getting over the divorce of Carl and Margaret,Margaret move to other house after they divorce and a lot of stories centered around Nell and Samantha. We learn a lot about Nell and her life before moving in with the Kanisky family, her home Alabama, her parents who were Reverend Harper and his wife Maybelle,  and how she left home to pursue a singing career during high school, married a trumpet player named Tony, travelled around in bands performing in night clubs, and shortly after got divorced. Certain episodes dealt with Nell's ex husband Tony coming to see her and needing money to go on merv Griffin and when Nell's father died of a heart attack she went home to Alabama to make amends with him after he finally forgave her for leaving home many years ago.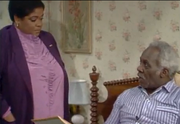 Other storylines and jokes in season one  dealt with issues such as Nell and the Chief with respect to their weight and constant love of food, Katie being the oposite of what her father expected from her such as shoplifting in stores, having sex before marriage, cheating on college entrance tests, and wanting to move away from home with a band she formed, Julie meeting the first guy who had feelings back for her at an arcade and being rejected into Katie's clique in school, and Samantha not wanting a new Mother when the Chief dates an old high school classmate, kissing a boy and thinking she's pregnant, and stealing her father's squad car after she calls Nell a racial slur. An occasional character in season one who appeared in the Pilot was patrolman Ralph Waldo Simpson (Howard Morton), who was the dopey police officer that the Chief would usually get into arguements with based on his stupidity. Other characters that were seen on and off beginning in the first season were Grandpa Stanley Kanisky (John Hoyt), who had a very bad hearing problem, Uncle Eddie Kanisky, the Chief's brother who owned and operated his own mortuary and who was usualy seen cracking jokes or playing tricks on the family, Angie (Alvernette Jiminez), Nell's dopey pea-brained friend, and in several episodes played by three different actresses, the character of Grandma Mildred Kanisky.  The theme song to the show in season one was sung by Nell Carter and consisted of her singing lyrics that began "Gimme a break I sure deserve it, it's time I made it to the top," in a slow pace, as a slow beat tune bounced about in the background, accompanied at the end of the theme with a few jazzy notes from a sax and a few back up singers shouting out "Gimme a break" several times at the end of the song with Nell. During the opening sequence, a zoom in of the Kanisky house was shown and then transitioned to Nell sucking up Gertrude the goldfish with the vaccuum cleaner as the show logo appeared onscreen.
SEASON 2 (1982-1983)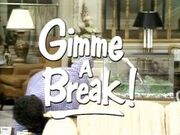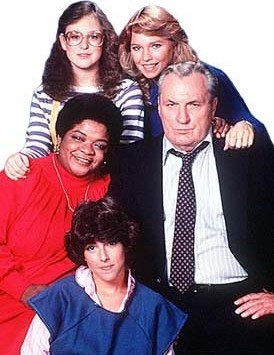 As the second season opened, Eddie was given a girlfiend, Maxine (Arlene Golonka), needed a kidney transplant and Carl gave him one of his kidneys, and by the end of the season, he and Maxine married and were never heard from or referred to again. Several episodes in this season included the character of Grandma Kanisky (now played officially by Jane Dulo). During the second season, the tone of the show was still as it had been in season one. The family was still adjusting to the death of Margaret, especially Samantha, who had created an imaginary friend and put her away in Margaret's jewelery box when she was told it was crazy to think up imaginary friends.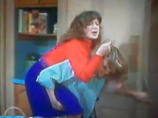 Some other stories in season two included more issues on Nell and the Chief with respect to their weight and diets, Katie and Julie fighting over a Jock who used Julie to get to Katie, Julie smoking and moving in with Grandma and Grandpa when the Chief slaps her, and Samantha reaching a crisis when Simpson accidentally shoots the Chief in the hand, thinking she almost became an orphan. One major storyline that took place towards the end of the season was Margaret's sister Blanche showing up and trying to take custody of the girls, but in the end decided to drop the lawsuit. The theme song to the show in season two was sung again by Nell Carter, and once again, consisted of her singing lyrics that began "Gimme A Break I sure deserve it, it's time I made it to the top," only in a faster fashion, and with more back-up singers singing "Gimme break" along with her several times, as well as a new musical variation of the theme, no longer slow or had any notice of sax unlike season one's theme, but more use of drums, cymbals, and other such instruments. The opening sequence was not changed this season, and once again began with a zoom in of the Kanisky house, followed by Nell sucking up Gertrude the goldfish with the show logo appearing.
SEASON 3 (1983-1984)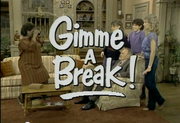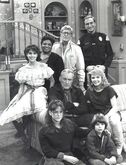 When season three began, two new characters were added to the show. Joey Donovan (Joey Lawrence) was a six-year-old con artist who the family took in and adopted while his unfit father was travelling the world as a merchant seaman, and Nell's childhood friend from Alabama Addy Wilson (Telma Hopkins) had gotten a job teaching night school in town and became Nell's teacher. The tone of the show was now very different than it had been in the first two seasons. For one, Nell had lost a great amount of weight between the season finale of season two and the season premiere of season three. Also, Lara Jill Miller was growing up and no longer wore clothes that consisted of baseball uniforms and small t-shirts, now, her character began to also like boys, unlike in the previous two seasons, where she thought they were gross. Only a rare few mentions of Margaret Kanisky were made this season, as the family was finally over grieving her death at this time. Storylines began to shift from the occasional girls having problems to more storylines with Nell quarreling with Addy or paying more attention to Joey, yet there were still a decent amount of stories given to all the other members of the Kanisky family. Also, during the beginning of season 3, it was explained that Grandma Mildred Kanisky had passed away and Grandpa went to Poland for a trip to see his family. When Grandpa returned home, the entire family welcomed him back, and invited him to live with them, giving him his own room. At first he oposed, but then Joey, who hated sleeping with the Chief because they had to share the same bed, asked grandpa if they could be roommates, and he quickly changed his mind and moved in. Another change that went on with the character of Grandpa this season was not only did he become a widower, but he also re-gained his hearing and became more of an outspoken character and more of a woman chaser and gigilo. Also in season three, Nell had a steady boyfriend named James Roland, a guy she met in her diet group "Weight Winners", who she first thought was single. When Nell found out James was married and he wanted to date her, despite still being with his present wife and getting ready to inform her about divorce, she brushes him off, only to be reunited with him again several episodes later to find out he's finally divorced. A short time later, Nell and James announce to the Kanisky family that the two are getting married, but it won't be until the girls are finally grown up. The last time James is referred to is in a phone conversation Nell has with him on the phone on Valentine's day. After that point, the character of James Roland was never seen or referred to again.




Other storylines in the third season include Julie going to see Andy Gibb at his motel room and falling asleep and the Chief arrests him, Samantha protesting when a Spanish mission school is about to be torn down, resulting in the Chief arresting the entire Kanisky family when they support her, and Samantha believing the world is coming to and end thanks to her philosopher friend Herbie after the town of Glenlawn experiences an earthquake.  At the conclusion of season three, grandpa gets pneumonia after taking Joey to a rodeo while he was in no shape to but survives,  Katie graduates from high school, and Nell, who had been taking night classes the entire season, graduates from night school. Rather than going off to college, Katie decides to open a boutique with her friend Rita Bradley (Whitney Houston), much to Nell's objection that she promised Margaret on her deathbed that Katie would go to college, yet everyone loves the idea and Nell finally gives in and acepts it. The theme song in season 3 was a whole different theme song than in the first two seasons. The lyrics had been changed, most likely to the new direction the show was going in, the new look Nell Carter had transformed into over the hiatus from season two after weight loss, and most likely Nell wanting to change the theme and start fresh. The theme was still sung by Nell Carter, but now it consisted of the theme  beginning with the lyrics "Gimme a break, now I know what it takes, I'm putting a new face on the old one, ready for anything." Unlike the first two seasons, this theme song was more fit for the time period in 1983. The music was performed by a synthesizer, and back up singers sang the words "Gimme a break" several times throughout the second half of the song. The sequence for the opening credits now opened with Nell talking a photo of the family on the chair by the Kanisky door in the living room as the show logo appeared.
SEASON 4 (1984-1985)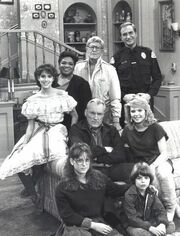 During the show's fourth season, things stayed pretty much the same as season three, storylines were spread out amongst the Kanisky family, but more focus was now on Nell with Joey. This focus became known when Samantha realized she was not the baby anymore, and painted Joey in blackface when he sang an Al Jolson song in front of Nell's congregation. It was noted in one of the episodes that Nell was still attending classes in school, so by this time, she was in community college. Towards the end of the season, Nell went home to Alabama to attend her sister Loretta's (Lynn Thigpen) wedding, and the character of Mama Maybelle (Rosetta LeNoire) is introduced as a grouchy widowed spic-and-span woman who Nell always never seemed to get along with, always bringing up th fact that Nell left home to sing in scummy night clubs and how she married a trumpet player and got divorced. Rather than having Maybelle move to Glenlawn after Loretta marries, she decides to get a condo in Alabama, and Nell learns her Mama also had a dream to make it in show business when she was younger as a dancer but never attempted it.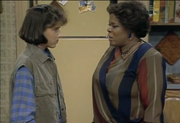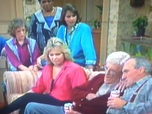 Other storylines in season four include Katie needing money for her boutique that begins to struggle and Joey breakdancing at the beach and sacrificing his grades for Katie's success, Samantha getting her first boyfriend who moves in and takes advantage of the Kanisky family while the Chief is away studying crime in Scotland yard, and Grandpa being ashamed to admit he does not have anything to leave his family in his will and also that he had a fling with a Polish woman named Katrina Jablonsky on the boat to America in the early 1900s. As the season concluded, Katie moved out to her own apartment much to the Chief's objection that no Kanisky daughter can move out until they were married, and Julie began dating Jonathan Maxwell (Jonathan Silverman), a fellow brainiac classmate who worked at Luigi's Pizza as a delivery boy, with whom she decided to lose her virginity to during a secret ski trip to Bear Valle, where Nell shows up with Addy and catches them before they commit to each other. In the season finale, after Julie and Jonathan break up, Nell gets them back together, only to find out that they ran off to elope in Vegas on her eighteenth birthday. Nell is terrified as she must tell the Chief what happened as he always thought of Jonathan as an idiot pizza delivery boy. The theme song and opening sequence stayed exactly the same way as it had been in season three, however, three variations of Nell taking the Kanisky family photo on the chair near the door in the living room were used, one was pretty much similar to season three's photo, but included Joey sitting on the arm of the chair which lasted several of the first batch of episodes that season, another, involved not only the Kanisky family but also others such as Grandpa, Addy and Simpson and had Grandpa sitting in the chair and the Chief standing, with Katie close to Joey who still sat on the arm of the chair and Samantha stood on the oposite side of the chair which lasted the second batch of episodes of the season, and the final photo seqence included the same cast members in the same positions as in the previous one, only all dressed differently, and this time had the Chief sitting down and Grandpa standing up, and unlike the previous photo, Samantha was close to Joey and Katie was on the oposite side of the chair, which lasted the last batch of episodes of the season.
SEASON 5 (1985-1986)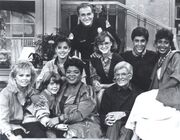 As the fifth season began, the family grieves over the loss of Carl Kanisky the Chief, who died on May 8, 1985 and then passed away a short time after Julie and Jonathan Maxwell married. Ralph Promoted to Chief of Police after his boss's death. Chief Married the late Margaret Kanisky who died before Chief Carl Kanisky's Death on May 8, 1985. It's explained that he welcomed Jonathan Maxwell into the family after Julie Kanisky announced she married him, and he grounded them both. Throughout season 5, Nell mentions several times how she is a great student at Glenlawn Community College, and takes classes there in English, English History, and Psychology. Storylines for the fifth season were pretty much all over the place. The focus was still mostly around Nell and her quarrels with Addy and her attention to Joey, but the Kanisky girls also had a few storylines this season, the biggest, Julie finding out she's pregant after Jonathan decides to go on a Mexican dig with one of his professors. Jonathan decides not to go, but Nell tells him to and all he'll miss is six months of her throwing up. Julie becomes more of the focus this season out of all three Kanisky girls, unlike in the previous seasons where she was the middle child and where Nell would mostly give more attention to Katie and Samantha. Many scenes with Julie corresponded with her pregnancy and her bonding more with Nell as the season progressed. When Jonathan returned from his Mexican dig, he was a changed person, and Julie thought he was having an affair with someone in his group that was invited to Mexico, but as it turned out, he was out looking for a new job in Bakersfield. In the end, he tells Nell that he and Julie will be moving to Bakersfield where he will run a computer in a chalk factory which will give him more money to support his family.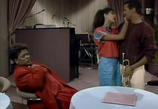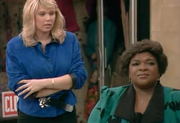 Other storylines in season five focused mainly on a different variety of topics and characters, not necessarily around the three Kanisky girls, the big one being Katie dating a married man and Nell getting involved to stop her, and stories such as Joey being a gifted child and Nell wanting him to grow up and be a musician, a man rescuing Joey from getting hit by a bus and claiming he was an alien from the planet Zoron, Mama Maybelle coming to Glenlawn to have an eye operation where she constantly fights with Nell and in the end tells her she loves her singing, and a final storyline involving Nell and her ex-husband Tony, now divorced from his second wife who was only eighteen, where Nell loses her voice on a cruise ship as she is about to perform with him and a band when she realizes he is on his honeymoon with his third wife, also an eighteen year old, who soon after decides to file for divorce from him as well. At the end of the season, Katie, who got her own boutique in the previous season "Katie's Korner", goes bankrupt and her currently boyfriend breaks up with her. Nell thinks Katie might take her own life, and in the end, reveals that she almost did when her first husband Tony left her years ago. Nell learns that Katie has great news, that she was offered a position at Chadwicks in San Francisco as a buyer and will be moving there soon. The theme song lyrics stay exactly the same in this season, however, after the first few shows, the traditional beat used in seasons three and four is dropped, and a more watered down beat is used, yet Nell performs the lyrics still as they were in seasons three and four, only to be accompanied by back-up singers who squeak the words "Gimme a break" during the second half of the song. For the opening sequence, there were two variations of Nell taking the family photo, this time on the stairs. One included the entire family minus Jonathan, who was now married to Julie, and another featured the entire family plus Jonathan, after he returned from his Mexican dig but strangely excluded the character of Katie for some odd reason.
SEASON 6 (1986-1987)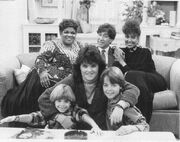 During the opening of the sixth and final season, many changes took place in the course of the first few episodes. Samantha became distraught she was turned down for a scholarship at Littlefield College in Warren, New Jersey, and Nell tells her to go to Glenlawn Community College until she gets her grades up, Julie is now a Mother to baby Nell, and she and Jonathan pack up to move to Bakersfield, and Addy has moved to New York to work at a university there. Nell finally gets everything straightened up with Samantha, who decides she will move with Katie and work in San Francisco with her at Chadwicks, but Nell has Addy speak to the Dean at Littlefield College and a computer error is resolved and Samantha gets her scholarship. After this point, the characters of Katie, Julie, Jonathan, and Officer Simpson are written out of the series and are no longer on the show or seen after Season 5. Nell, Joey and Samantha then take a plane to New Jersey to drop Samantha off at college in season 6 and the two decide to stop over in New York City to visit Addy at her new basement apartment since it's so close by, and ironically, Joey's father Tim Donovan tells Nell he's in New York City and he has a surprise for Joey. At Addy's apartment, Tim surprises Joey with Matthew, his little brother. Tim tells Nell he wants to raise Joey and Matthew and she is heartbroken. She returns to Glenlawn alone to an emtpy house, yet Grandpa is still there and tells her that her life moved to New York and she didn't. Nell decides to go back to New York and tries to get Joey back, surprised to the fact that Tim wants to go back to sea and he leaves both Joey and Matthew with Nell to raise and promises he won't take them from her as long as he could see then from time to time and she agrees. Nell and Addy decide to become roommates and then they rent an apartment in Greenwich Village. Mama Maybelle surprises Nell at the apartment, telling her that Loretta and her new husband moved to New York and she moved with them. Just when Nell thinks she's had enough of New York after getting a job at McDillon and Loud Publishing Company as a reader, she decides to take a trip back to Glenlawn because she misses her house there, only to her surprise, Grandpa calls her and tells her he sold it and moves to New York to be with Nell, Addy, and the boys since there's nobody left in Glenlawn anymore. Halfway through the sixth season, Nell gets promoted to an editor at McDillon and Loud, turns it down so she can be home with the boys when they get home from school, though re-cosiders and takes the job after she realizes Joey is growing up and does not need her to watch him all the time as he's old enough to take on responsibility now. New characters during the sixth and final season include Marty (Paul Sand) who manages the apartment building and owns El Gaspacho restaurant on the bottom floor of the apartment building where he's frequently seen putting on a fake Spanish accent and calling himself "Esteban" to make the food taste more Spanish, Maggie O'Brien (Rosie O'Donnell), a dental hygenist by day who's husband B.J.(Blake Clark) is a cab driver by night, and Tina Jacoby (Yvonne Wilder), a woman who moved with her husband Vern from Davenport, Iowa to New York years ago, all who live in the building.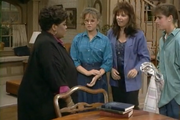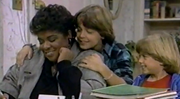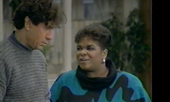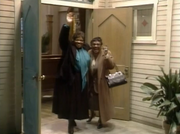 Many storylines after Nell made the move to New York City focus on her and Joey during the final season. Some stories involved Joey's hero on TV, Captain Jerk, needing an operation and Nell giving him blood only to realize he's a racist, Nell accidentally killing Joey's hampster when she oils his cage with rancid salad dressing, Joey's teacher tripping on Maggie's skateboard and suing everyone involved in it, Nell setting Joey up with her new boss' daughter when she fears she might lose her job, and Nell, Joey, and Mama Maybelle going back to Alabama to try and save her dad's church which an old foe of hers has bought and is tearing down. In one of the final episodes of the series, Nell finds out that McDillion and Loud was sold and she loses her job as an editor. Samantha is also seen a few times more during the final season, visiting Nell at her apartment and then Nell visiting her at Parents' Week at her college during two shows before the series wrapped. Had the series been renewed for a 7th season, it was stated by actress Lara Jill Miller that Nell would have became a house-mother to the girls in Samantha's dorm and more storylines would have focused around that. Nell Carter wanted Lara Jill Miller back on the show, and she wanted to take the show in a whole new direction again as she most likely wasn't happy with the changes made in the sixth season. During the final season, many budget cuts were made, and this resulted in a smaller amount of cast members appearing in certain episodes. The final episode of the series, "Mama's Date", included only the characters of Nell, Addy, Maggie, Grandpa and Mama Maybelle Harper, and the focus was mostly on Nell, her mother, and Ernie, a sax player her mother wanted to go on the road with in Alabama years ago before she met Nell's father, and how they both entered a dance competition back then but lost, even though Maybelle was one fine dancer. The episode ends with Nell thinking that Ernie may be her real father, as facts put together get her thinking this such as Mama Maybelle naming Nell's dog she had as a child "Sneakers", which is what she used to call Ernie, and how Maybelle and Ernie had to spend the night in a motel room together after they lost their dance competition while the road was washed out due to a storm and how the two quarreled because he refused to let her go on the road with him and wanted her to stay and have a life in Alabama, not with some travelling musician.  During the final season, the theme song stayed exactly the same as in season five with music, lyics, and temo, and the opening sequence went through three variations of Nell taking the family photo, for the first several episodes, the first photo variation from season five was used where Nell took the family photo on the stairs and it didn't include Jonathan, once Nell moved to New York, the first two episodes when she was settled in there consisted of Nell taking Addy, Joey and Matthew's photo in the archway by the window in the New York apartment, then once Grandpa sold the house in Glenlawn and moved to New York, one final photo variation was used, consisting of the same group but including Grandpa.
SPIN-OFF ATTEMPTS
Throughout the course of the show, it was noted that there had been several un-successul spin-off attempts.
Speculated Appropriate Title: "Max"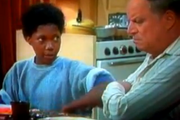 The first spin-of attempt occured at the end of season two  in 1983 during the episode "Nell And The Kid" in which Nell goes to Max's Deli and she and Max Green (Don Rickles) catch an ophaned girl named Danny stealing money and food. Instead of the Chief taking her in to custody, Max decides to adopt her,  and has her work to pay back the money and food she stole. The episode soon only focuses on Max and Danny at the deli and then Max Green's slummy bachelor apartment and the interaction between him and Danny, who tries to steal food from Max's fridge and may leave on the run, yet Max catches her. In the end, he forgives her, and tells her he was never as rich as he is now that he owns his own deli, goes into a talk about how tough he and his family had it growing up, and also touches upon his deceased wife. She finally sees eye to eye with him, and thanks God for everyone around her, letting him know she also thanks God for him.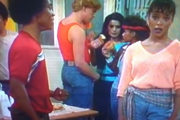 Speculated Appropriate Titles "The Center"
The second spin-off attempt occured at the end of season three in 1984 during the episode "The Center". The episode only includes Nell and Grandpa from the main cast, and begins with Nell telling Grandpa to go the senior citizen center because it has a mess of women which he agrees. At The Center, it is informed by Lilly(Gwen Verdon) that the teen youth center burnt to the ground,on account of the teens who started it according to the character Andy (Ray Walston) and the seniors must share their center with the kids from the youth center. At first, everyone hates the idea, but then they all decide to have a dance there consisting of both punk rock and old time music from the early 1900s. The only other storyline in the episode consisted of the activities director Lilly, a four time widow, having a crush on one of the senior members named Andy, and how he refused to go to her house for dinner many times and how she wants to cook him dinner aside from their quarrel of how everyone but Andy cooperated with how the two generations, the seniors and the youths, decide to work together and have one dance. When one of the teens, Russell, a guy in love with another teenager named Dianna, handcuffs them together and traps them in a closet, all is resolved when Andy brings up his deceased wife Maybelle, and how he's still not over her, but agrees to go to Lilly's place if she invites him again. One of the senior citizens at the center was Papa Jack Jenkins  played by Whittman Mayo in the episode.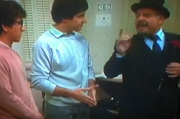 Speculated Appropriate Title "Two Guys From Greece"
The final spin-of attempt (that may or may not have been a spin-off), which has at one point years ago been touched upon by at least a few people who were fans of the series, was at the end of season 5 in 1986 in the season finale of season five in the episode "The Purse Snatcher". The episode dealt with a Greek restaurant called "Two Guys From Greece" and the two guys who worked at it, Nicky, and his friend Tyler. In the episode, Nell decides to have lunch there just to try a new hip place in town and realizes her purse had been stolen and believes it was a fellow customer whom the two guys had her sit with that she took a liking to. Later, when that same guy comes back, the two boys try to make it certain that the guy stole her purse by putting another purse out to be stolen, along with money from the cash register. In the end, the boss, Mr. Pappalardo, fires his son Nicky's assistant/friend Tyler, and Nell realizes she didn't lose her purse afterall, making Mr. Papallardo re-hire the boy. Overall, this episode had the feel of "Charles In Charge" in a way and the two guys interacted and gave the feel sort of how Charles and Buddy interacted, one being the brains, the other the sidekick. Although not noted on several Gimme A Break! websites online as a spin-off attempt, this episode most likely could have been a tester for a new series as it aired at the end of the season (which is when tester episodes usually aired for new fall series. The episode's main plotline was about Nell's stolen purse, but went into the relationship of Mr. Pappalardo, his son, Nikki, his son's friend, and the establishment that Mr. Pappalardo owned and made the boys operate. In a few scenes, like the episodes "Nell And The Kid" and "The Center", the episode does not rely on any Gimme A Break! cast members, and just focuses on the two boys or the two boys and Mr. Pappalardo.
PLANNED SEASON 7/ FINAL SPIN-OFF ATTEMPT FOCUS ON NELL AND SAMANTHA IN COLLEGE
During the final season of Gimme A Break!, just from observing the change of the show and Samantha going off to Littlefield College in Warren New Jersey, it could be speculated that had Lara Jill Miller been given her own show at that time in the fall of 1986, spinning off with the episode "Below Sea level, Part I",  that alone could have prolonged the life of original characters and storylines from Gimme A Break! past May 12, 1987 whether Gimme A Break! was cancelled or not that Spring and the spinoff renewed for a second and more seasons (this could have seen characters from the original show making visits to the spinoff show while Gimme A Break! was on the air from fall of 1986 and even if and when it got canceled had it ended before the spinoff show). In fact, Lara Jill Miller's final episodes consisted of a 2 parter in 1987 in which Nell went to Parent's Week to visit Samantha and  to pry into her college life. In a recent 2013 interview with Lara Jill Miller, she stated that during the final season of Gimme A Break! her other four co-stars Kari Michaelsen, Laurie Hendler, Jonathan Silverman, and Howard Morton were dismissed and never seen or asked back, but she was called back a good several times that season, and flew from New York to Los Angeles back and forth to participate in several shows. She believes this was all Nell's doing which was why she kept coming back. Lara remembers the character of Nell talking to Addy about how Sam was her "Baby" in the episode "Below Sea Level, Pt I" and how that most likely triggered a hint that Nell wanted to see more changes to the show as she wasn't happy overall with those that happened in New York throughout the season. Given all that, Lara informed fans that the episode "Parents' Week Pt I and II" was supposedly going to be a tester for what was to come to Gimme A Break! whether the series would have been renewed for a 7th season, or if the show was going to spin-off with just her and Nell at that point, and drop every other character from both the Glenlawn and New York episodes and just focus on Nell staying on campus and being like a house mother to Samantha and her college roommates at Littlefield. Unfortunately, Gimme A Break! was cancelled several episodes later, and plans of a 7th season or spin-off were terminated. Afterall, that fall of 1987, NBC aired the spin-off to The Cosby Show "A Different World", so maybe that was the college show they went with instead of focusing on a new college show with Nell Carter and Lara Jill Miller whether it was going to be a 7th season new focus in some/several/most episodes, or a new re-named show all together with just Samantha and Nell. How this change would have happened and came about, who knows? But given all the facts we know about Nell, she was in the running to enroll in a four year college after already taking many classes in Glenlawn Community College, so that could have been one of the ways Nell would have ended up on campus with Samantha, another, being that McDillon and Loud was sold and she was unemployed by the end of the sixth season, she most likely would have taken a job there to pry into Samantha's life, or a combination of both working and going to class at Littlefield College.
RE-APPEARING ACTORS AS OTHER CHARACTERS/VARIOUS CHARACTERS
Gimme A Break! was known to bring back actors several or more times throughout the series run, some jus a few times, some several or more as different characters, too.
In season one and two, actress Hazel Shermet was shown in several different episodes as various characters such as the annoying saleswoman trying to sell perfume the day of Margaret's birthday, the rude woman on the phone at the hospital when Katie had complications from an IUD, and one of the guests at Nell's Amazo-Vac party who's dress got sucked by it.
In seasons one and two, actor Harrison Page played a man in a bar who hit on Nell, then he played Hamilton Storm, reporter for Glenlawn News. In season 4, he played another totally different character named Dennis, a neighbor of Addy's who's about to get a divorce that Nell and Addy invite to their Christmas get-together party and fight over him.
In season two, a re-occuring character, Mr. Swackhammer was played by actor Jack Fletcher. He appeared in several episodes that season.
In a single episode of season one and one episode of season two, actress Bonnie Urseth played two different friends of Katie's.
In several episodes during the later part of the series, actor Phil Leeds played three different characters, including a night school student, a security guard, and a piano repairman.
In several episodes throughout the series, actor Don Sherman appeared as various, blue collar characters, including a plumber, telephone installer, sanatation engineer, and staffers at El Gaspacho. Overall, he's the only actor to have been on in season one and season six and in between, too, as various charactes.
In several episodes of season 2, actress Victoria Carroll played various characters such as a bank teller, job applicant, and Amazo-Vac seller, in season 3, she played Melissa.
Section heading
Edit
Write the first section of your page here.
Section heading
Edit
Write the second section of your page here.
All items (1)